In a short time you will receive a mail looking somewhat like this. Make sure you open it!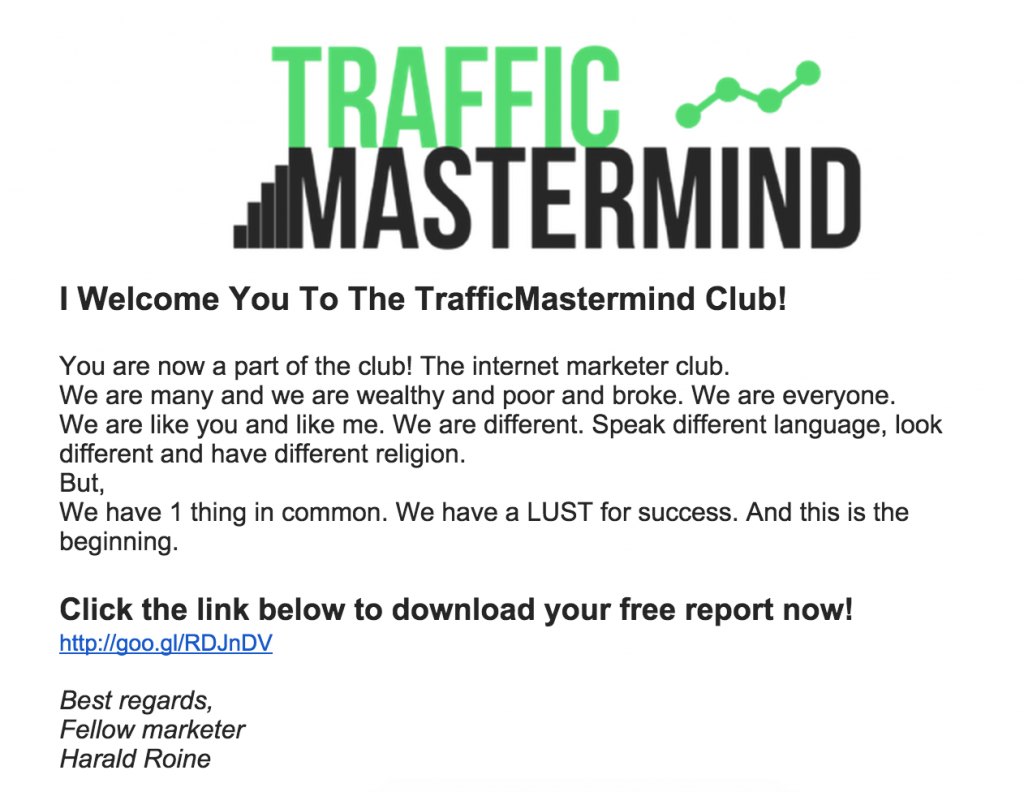 You can grab your own copy of my TrafficMastermind report on how to generate traffic by the link in the mail. And since you chose to subscribe I have put together a special package just for you! For the next 14 days, you will receive a mail from me. In each of those mails you will find useful information about building your own business online. This is a complete guide to starting your own business online. The best part – IT IS ALL FREE. The entire guide is a GIFT from me to you. I want you to SUCCEED! And I know this guide will help you come a long way.
If you have any questions about the course I will gladly have a chat with you. Use the contact form here and we can arrange a chat!
Best regards,
Harald Roine